Le poids de l'Occident
Au Brésil, on annonce à un chef Indien la construction d'un barrage qui inondera son village.
Cette gravure est la transcription à main levée d'une photographie qui circule sur Internet.
Elle se donne comme une affiche, le propos étant d'amplifier l'image d'origine et la transposer sur un support pérenne.
Gravure sur zinc - eau forte et incisions à la fraiseuse - tirages rehaussés à la gouache - image 107 x 76 cm - sur papier Fabriano 200g - 2014
The weight of the West
In Brazil, an indian chief is informed of the decision to construct a dam that will inundate his village.
This print is based on a photograph seen on the Internet and reproduced entirely by hand.
It serves as a poster to amplify the original photograph and fix its content on a long lasting medium.
Etching and electric drill on zinc - prints
enhanced with gouache - image size 42 x 30 inches
printed on Fabriano 200g - 2014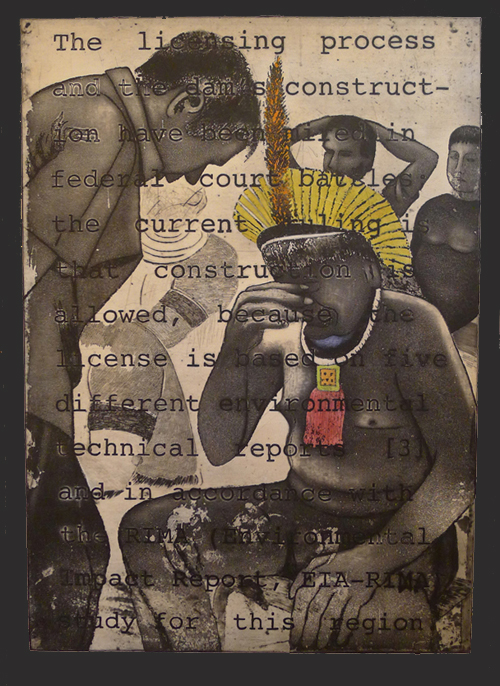 Le poids de l'Occident ©K.Meller 2014